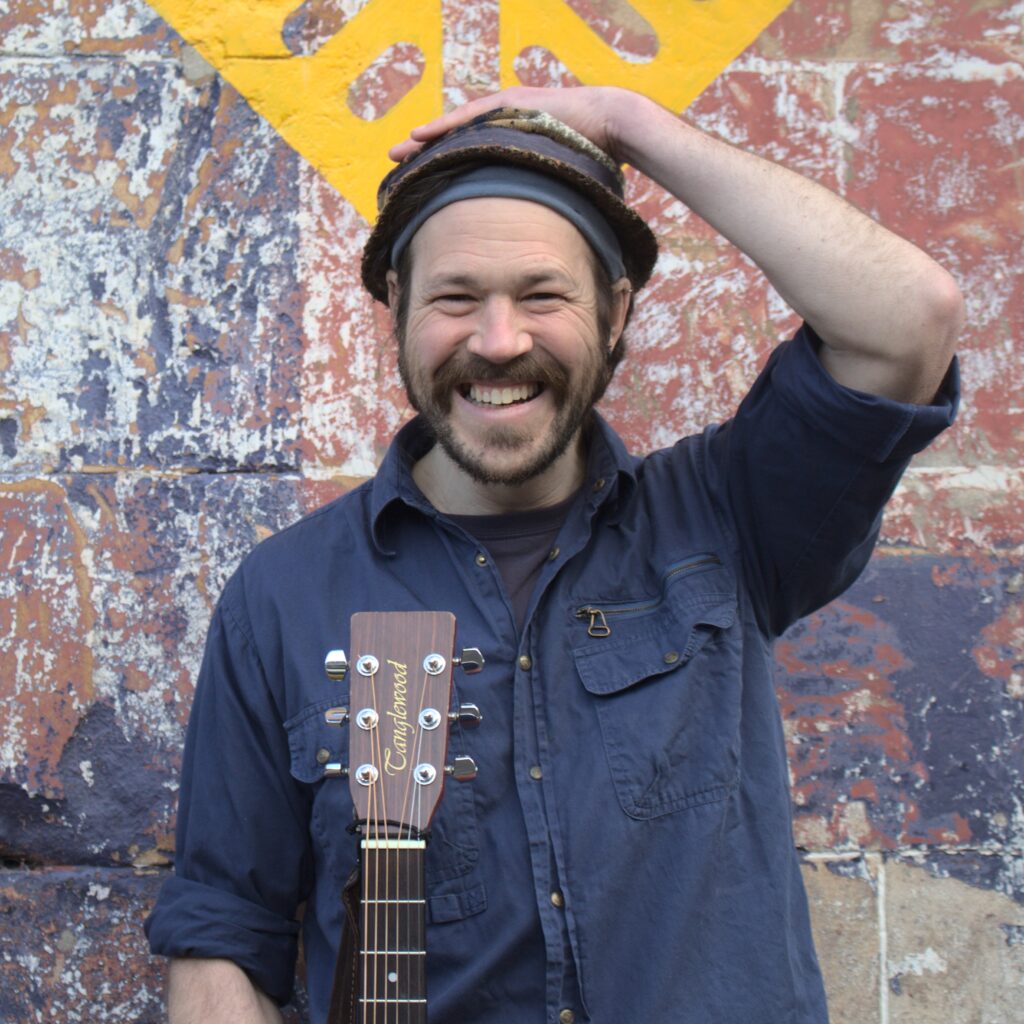 Harry Bird is a Glasgow based singer-songwriter, composer, circus musician and actor. As a solo performer and as frontman of travelling folksters the Rubber Wellies he has toured hundreds of venues all over Europe and beyond. Original, entertaining and thought provoking, his intimate feel-good shows are not to be missed.
"Songwriting genius… Simply magnificent"
– R2 magazine
"Fresco y divertido como pocos"
("Fresh and entertaining like few others")
– Mondo Sonoro magazine
Bead Off a String, the first single off his forthcoming solo album, is out now. This latest project follows four previous releases as Harry Bird and the Rubber Wellies: Long Way to Be Free (2009), The Bones on Black (2012), Kettle of Silver (2013) and the critically acclaimed Bricks and Feathers (2015) – voted #3 in Spain's Top 10 national folk and americana albums of 2015 (Mondo Sonoro).
In the world of circus he has composed the soundtrack to four acrobatic street shows: Echadas a la Mar (2009) and Vademécum (2012) with the circus band Txintxo por Tatu, as well as the one-man-band loop extravaganza that is Paradoxa (2016) and the multi-instrumental, beat-infused Aukerak (2018).
On stage he has been seen in the 5 star Bristol Old Vic Christmas 2022/23 production of The Nutcracker, in the role of Bear/Musician. This follows his role as Mr Ridley/Musician in A Christmas Carol, the 2018/19 and 2019/20 smash hit directed by the same creative team of Lee Lyford, Gwyneth Herbert and Tom Morris.
Harry has also co-read three Penguin audiobooks, singing with Gwyneth Herbert on: Ladybird Classic Nursery Rhymes Collection (2016), Ladybird Christmas Carol Treasury (2019) and Ladybird Lullabies: Songs for Bedtime (2020).
Born in Cambridge and raised in Amman, Cairo and Edinburgh, he lived for 15 years in the Basque Country before moving back to Scotland and his current base on the west coast.